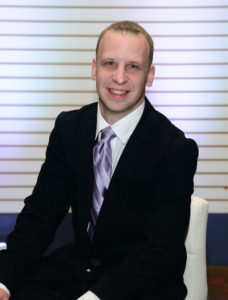 Matthew (DJ Lyte) Rapoza's impressive DJ career started at the young age of 12 when he asked for a  birthday gift of two turntables. From the moment he received them he knew he would be dedicating his life to music.
After working tirelessly at his craft for three years now at the age of fifteen Matthew was able to get his first radio show on local college radio.  During his high school years his hard work paid off as he developed a reputation for quality began to expand quickly as he was DJ'ing on the radio along with all his high school events.
After high school Matthew was broadening his horizons taking residence's at multiple clubs in Providence and started to DJ weddings. During this time Matthew choose to further his education and fine tune all his skills as an MC and DJ and enrolled in Connecticut School of Broadcasting where he finished as the Valedictorian of his class.
After graduation Matthew continued his musical journey by doing over 300 weddings and hundreds of different nightclubs around the country.
While continuing to DJ'ing Matthew decided to further his expertise and started producing music of all genres. While keeping a full plate of DJ'ing his music production and Ideology brought him in contact with many high profile celebrities. With these impressive industry connections,  exceptional work ethic, and commitment to excellence Matthew was able to have three records he produced on the billboard top 10 over the course of two years .While continuing to DJ all types of events Matthew was offered a Job with a grammy winning R&B singer as his A&R for the artists upcoming album which he accepted. Due to Matthew's work ethic and commitment to excellence he was able to make both the artist's album and his full calendar of bookings all successes
Matthew is an extremely versatile DJ with the ability to cater to any crowd or function. Matthew's deep love and knowledge of music allows him to make any party, club, or wedding something you and your guests will be raving about for months to come. Matthew has a strong belief in positivity and preparation as keys to a successful event matching that with his outgoing personality his clients are always assured that they will have a perfect fun filled event.