Our DJ & Entertainment Team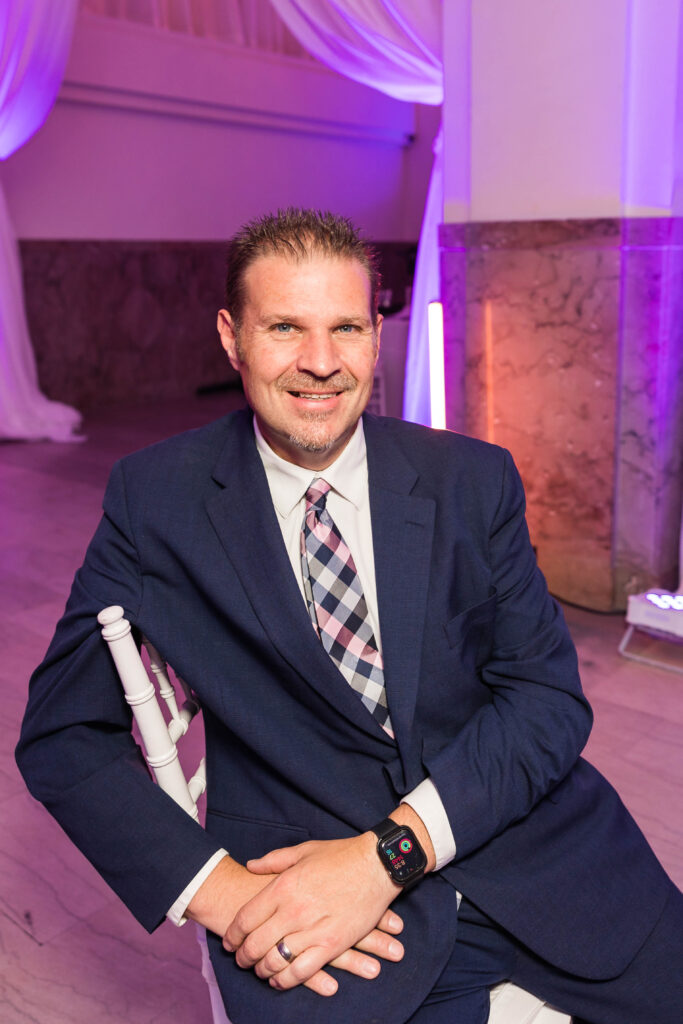 The current owner of Luke Renchan Entertainment and handles most of all bookings and consultations. Luke is the son of Luke T Renchan and started in his pre-teens as an assistant to his father. Starting in High School, Luke began performing his own DJ events under the company name East Coast Sound. Then Luke took over operations of Luke Renchan Entertainment back in 1997 and terminated East Coast Sound. Luke has been a Entertainer/DJ for since 1992. Ever since then, Luke has taken the company to another level. He tends to perform at over 100 weddings a year and needs to be booked well in advance as a Full Time Disc Jockey.
Tess is the office manager at the LRE Headquarters. She will usually be your first point of contact when inquiring about your wedding or event. She has been working in customer service for the past 10 years and uses that background to help provide the best possible experience for all clients. 
From keeping the office organized, answering phones and emails, sending contracts, setting up and testing photo booths, getting equipment ready for pickup and occasionally helping out at events, there are not many areas of the process that Tess does not have a hand in — aside from actually being a DJ! No matter what type of event you're looking to book, give Tess a call and she will be ready to go above and beyond to help make your special event nothing short of amazing. 
DJ Matt Andrews has been a Professional DJ since the age of 17. Matt has a passion for all genres of music, which he encompasses into every event. Matt is a family man, devoted father of four. He has a special fondness for family events and occasions.
Matt first worked for local night clubs in Providence and Central Massachusetts. The past 20 years he has grown from a local nightclub and bar DJ, to a professional Event DJ. Matt has performed events in venues at Gillette Stadium, Boston Cruise ships, Marriot and Hilton Hotels. Matt was awarded, "DJ of the Year" in 2009 by Worcester Magazine. He is currently a top Boston and Central Mass pro DJ, on the Odyssey and the Spirit of Boston.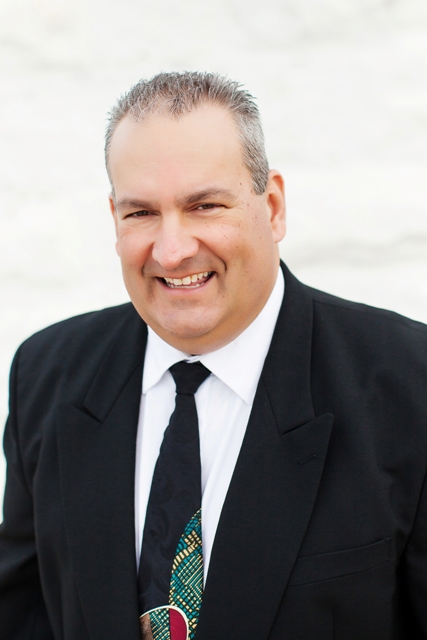 The love for music began at a young age while growing up in East Boston which led to a lifetime career. It all started with a Christmas present…..a turntable. With plenty of albums to chose from (from an older sibling) the love for music grew. At the age of six the first 45 was purchased (Kung Fu Fighting by Carl Douglas) which eventually led to an extensive music collection ranging from 45's, LP's, Imports and 12 inch extended mixes. As time went on equipment was purchased and cassettes were being made regularly for friends throughout Jr. High School. By the time High School approached performing at house parties and school events became a regular gig.
Karl Detken (AKA DJ Karlifornia Karl)
Karl Detken is L.R.E.'s newest member, recently transplanted from California to New England. In that short time, he has become one of the most sought-after entertainers in New England with over 1,400 calendar reservations in the brief time he's been here. His clients book him as far as three years in advance to make sure he is available.
Since 1975, Kalifornia Karl (as Detken is popularly known) has performed over 11,000 shows. Even before leaving his lifelong home in California, he became one of the most in-demand music providers around. Altogether, Kalifornia Karl has garnered over 500 "Five Star" reviews and countless accolades from professional colleagues and audiences alike.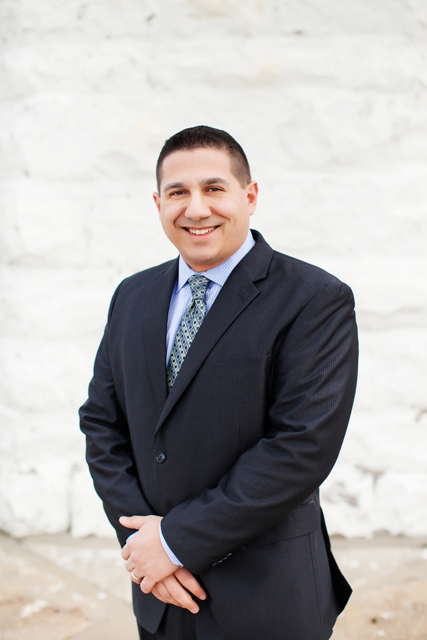 Jack has been on our team since 2007 and is our senior Disc Jockey on staff. We are lucky to have him be part of Luke Renchan Entertainment for 12+ years now. He's done a little bit of everything for the company over that time but has always been a top DJ of ours. He got into the entertainment business after graduating from the Connecticut School of Broadcasting, and then working for 92Pro-FM and ESPN Radio before getting into DJ'ing in 1999. He played some bars and nightclubs at various times, but has primarily been a wedding DJ in his 20-year disc jockey career.
Joe Henriques has been a part of the L.R.E Team since 2021. A father of four with over 20 years of experience in the industry he has always had music as a part of his life. A first-generation son of immigrant parents, he is one of 5 children whose upbringing has helped shape his incredible work ethic and attention to detail.
While growing up he was fortunate to have music in the house constantly as his older siblings were in bands and he loved being surrounded by the latest sounds. What really attracted him to DJing was the discovery of EDM and the energy that type of music elicits, and wanting to bring great energy to any event that he is involved in. DJing his first wedding at the age of 15 and performing for many friends and family is how he got his start and since then he has continued to gather experience and help many people enjoy their events knowing the music is in good hands. He takes pride in focusing on the details and working to make any event a success and a great experience for all involved.
Joe Maiato (AKA Meatball)
Joe was asked to DJ weddings by those who would come to out to see him during his time in nightclubs, throughout Rhode Island, Massachusetts, New York, New Jersey and Southern Florida, after many years as an MC/Disc Jockey and all-around coordinator of all kinds of events. It's a fulfilling joy to use his knowledge of music from the 1950s to today. He enjoys helping the planning process run smoothly and easily with every aspect of his clients' memorable day including the timeline, wedding party introductions, and overall song choices. He incorporates the unique ideas of couples that fit their exact style as well as wedding traditions, all while maintaining professionalism and personality. 
Joe's goal is to allow you to be able to enjoy the experience of creating one of the most important days of your life! The key to a smooth wedding reception is all in the details and planning and his experience across various roles in the industry makes him an expert. Very simply, no two weddings are alike. With Joe's 25+ years of experience, let him make your wedding or event one that you and your guests will talk about for years to come.
Matthew (DJ Lyte) Rapoza's impressive DJ career started at the young age of 12 when he asked for a birthday gift of two turntables. From the moment he received them he knew he would be dedicating his life to music.
After working tirelessly at his craft for three years now at the age of fifteen Matthew was able to get his first radio show on local college radio. During his high school years his hard work paid off as he developed a reputation for quality began to expand quickly as he was DJ'ing on the radio along with all his high school events.
Rick is a seasoned DJ at Luke Renchan Entertainment. Beginning when he was a child, he soaked in every ounce of different types of music that he possibly could and you could always find him near the entertainment at weddings and events. In 1987, he began his own journey in music. He started with school dances and worked his way up to working with us. Rick is no stranger to entertainment. Having performed over 2500 events in his career, he is known as the "Open Format Party Rocker". It doesn't matter the age demographic of your guests; he gets all people, young and old, on that dance floor with music from the 50s to current hits. He has performed in nightlife venues in New England, New York and Las Vegas.
What makes Rick stand out?
He is a big believer in always putting his clients first. He goes above and beyond to make sure every event is perfect and exactly what the client is looking for. With knowledge in Audio and Visual mediums, Rick is more than a DJ; he is our Jack of all trades.